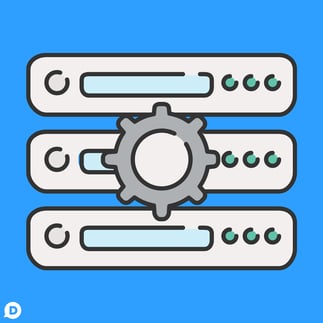 Being able to make your comments section align with your community values and goals is something we work towards every day here at Disqus. Today we have a number of new capabilities available to our publishers to further customize the Disqus embed on your site. Please keep in mind that these new features are available to our Pro and Business accounts only. Check them out below:
Hide or Display Voting
Upvoting and downvoting is a widely used feature on Disqus, but we understand that it may not fit all communities. For that reason, we are providing three distinct settings: Enable upvoting only, enable upvoting and downvoting, or disable both on your site. If you are not a Pro or Business subscriber, don't worry, the ability to hide downvote details, released in July, will still be available to all accounts.
Hide or Display Social sharing buttons
Want to remove your social share links? This change can now be made in your settings here. See below for an example.
Hide Social Buttons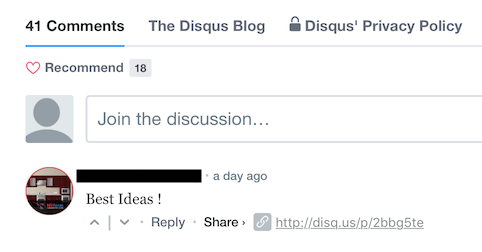 Display Social Buttons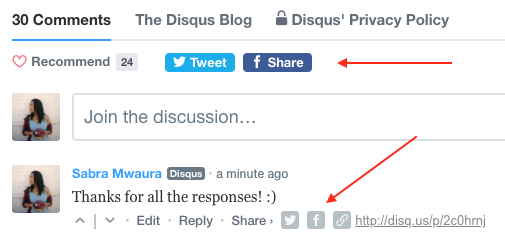 Customize your discussion prompts
The other things you can customize are the default "Start the Discussion" and "Join the Discussion" comment prompts appearing on threads. Feel free to get comments flowing with alternative text, of up to 45 characters, that better matches your messaging. If you'd like to update your prompts, simply click here to customize. This change will apply to all threads, including past threads, on your site.
Customize the Size of your Embed
We're excited to now provide the functionality to reduce how many comments are loaded onto your pages by default before asking your commenters to "load more comments." This optimization will give you control over the footprint of the embed on your site, sparing your valuable pixel real-estate. You can set the default number here in your settings.
If you have additional questions, you can find more information here.
So publishers, what do you think about these new customization options? What other capabilities would you like to see? Let us know in the comments below!