The smell of freshly cut grass, blue skies, the advent of spring. Opening Day has arrived - well, technically about two weeks ago. It's April and baseball season is back in business. And at Disqus, we love that our open platform of diverse publishers includes passionate baseball communities.
To get you geared up for the frenzy of 162 games and October baseball, we rounded up our favorite baseball sites on Disqus. Whether you're a fantasy baseball junkie, you follow collegiate teams, or just your hometown team, there's a community for you on deck.

If all you like are watching highlights of games on ESPN, the aptly named Baseball Is Fun is for you. Here's a recent highlight reel on a baseball tradition we all know and love: the post-game pie-in-the-face in celebration of a clutch play. Or was it...cake?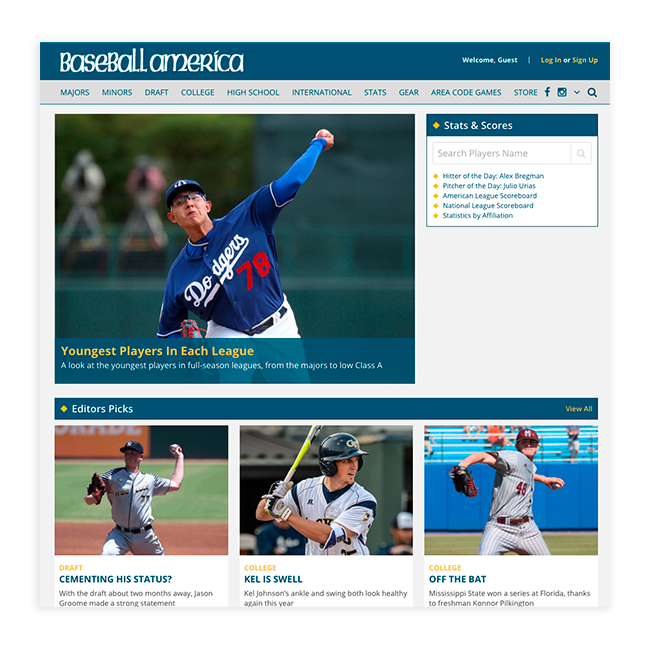 Baseball America's spring prospectus list has become an annual tradition for peering into the horizon at baseball's rising talent. Founded in 1980, they're more known for their magazine publication which covers baseball news from high school to college, MLB minor league teams, and even international players. If you want an early peek into the future of baseball, start here.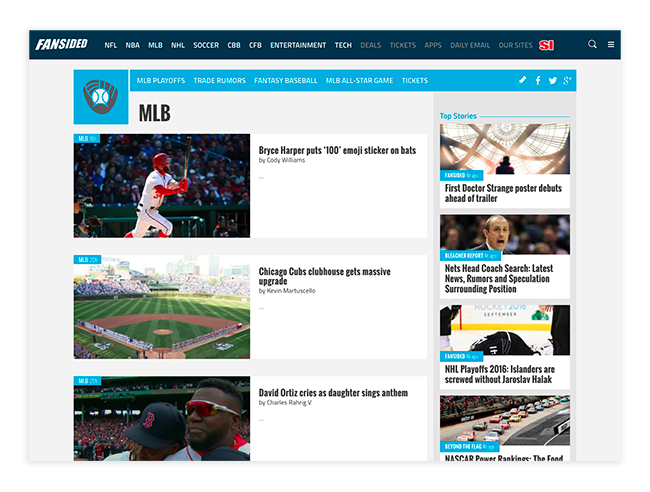 Fansided describes itself as the "fastest growing network of fandom-focused sports, entertainment and lifestyle sites on the Internet." They cover all major sports besides baseball including the NFL, NBA, NHL, you name it. Stop by for stories on fantasy baseball, trade rumors, and highlights. Looking for just stories about your favorite team? Fansided also has a network of 300+ sites for individual teams including the Boston Red Sox and Kansas City Royals.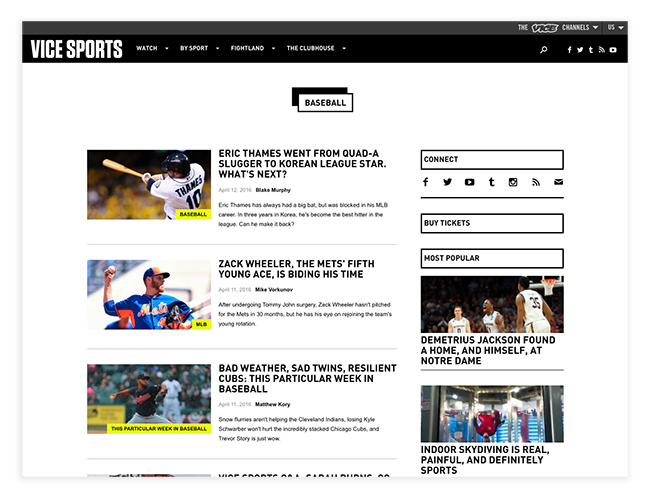 You may recognize Vice for its current events news coverage but the company also includes a section that covers sports stories including baseball. If you're looking for more long-form, editorial driven content (vs. daily game highlights), Vice Sports has you covered.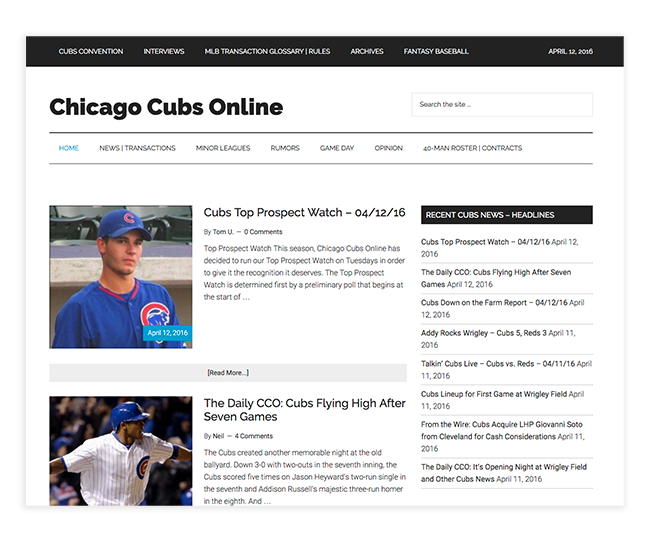 We're heading into the final 7th-inning stretch of this post and it's time to highlight sites dedicated to covering individual teams. I uncovered two sites of which are for you Chicago Cubs fans reading right now (yes, all eight of you). Follow Chicago Cubs Online and Bleacher Nation (not affiliated with Bleacher Report) this season as the team looks to break their century-long curse by becoming World Series champions. Writers, pundits, and people with more baseball knowledge than you and me are pitting the Cubs as the favorites to win it all this season. Let's check back in October.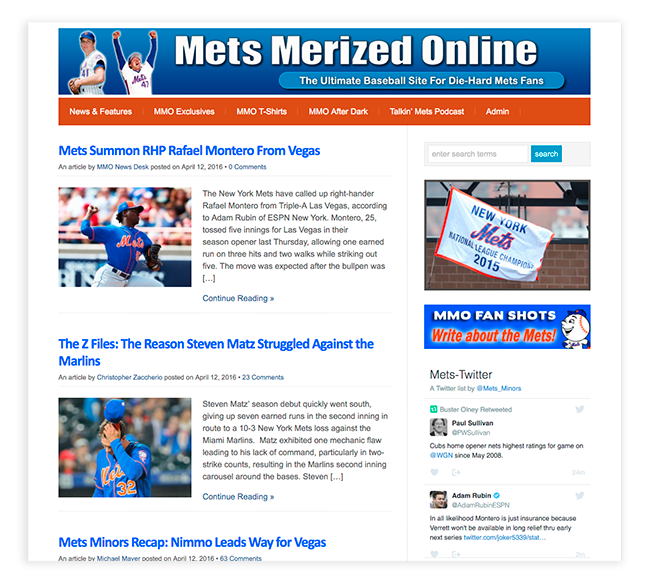 The reigning National League champion New York Mets return looking to capture the elusive crown after losing 4 games to 1 against the Royals last season. Die-hard Mets fans, welcome home.
Wrapping up
Spring awaits and the sun is out. As you follow along this season, follow these sites above to stay in the know and root for your team. On Disqus.com, you can also find discussion forums in the Sports category in Explore, from MMA, the NBA, and more.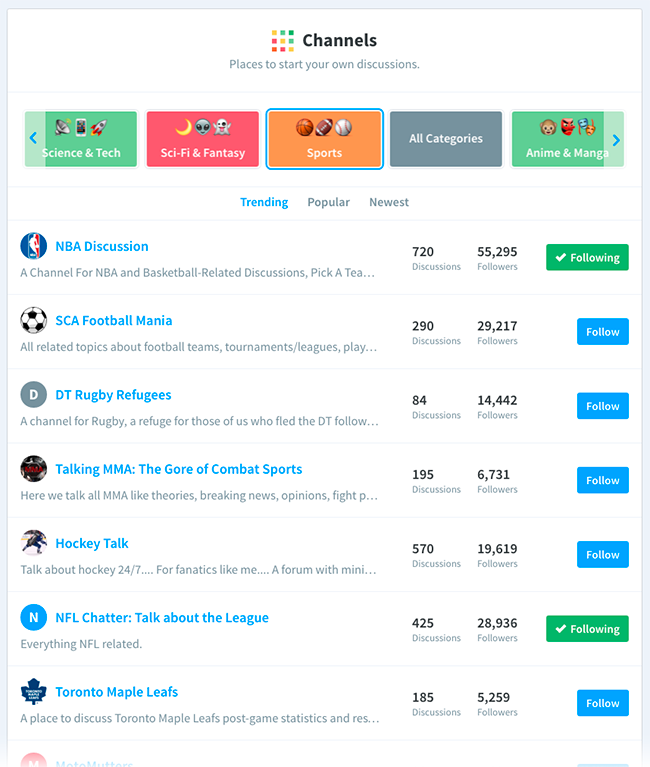 Thanks for reading and…play ball! I can't believe I wrote that.
If I missed a baseball site that uses Disqus above, be sure to let me know below and I'll feature it in this post!

Otherwise, what are your favorite baseball/sport sites to read/comment on?