The suspense in the air was so thick, you could cut it with a knife. Former teammates were now pitted against each other to bring their ideas to life. Monitors were moved, conference rooms requisitioned, and coffee consumed. At the end of May, Disqus broke apart into small teams for a two-day hackathon. The stakes? Fame, glory, and placement on the product roadmap.
We came into this hackathon with a simple idea: Figure out how to make something better to prove we should commit the resources to building it. Anyone - including people from Product, Engineering, Data, Advertising, and even People Ops - got to pitch their idea(s), form teams, and build.
The more ambitious leaders of us could be seen pitching prospective teammates before the pitches were even heard, hoping to secure precious resources for the coming days. Ultimately there could only be a handful of projects, and when the teams were formed, got to work.
The Winners
It's Friday now - the final day of the hackathon - and teams were working frantically to polish their projects and presentations in time to demo. It almost felt like the end of an exam and at any moment we might hear, "Pencils down, everybody!"
With the hackathon at a close, it was now time to present, vote, and award prizes. First we had 5 superlative, loosely modeled after each of our Disqus values, and our winner-takes-all "Best in Show" grand prize.
The "You Made Your Mark" Award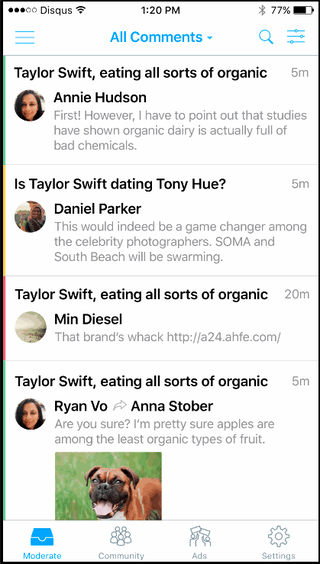 Publisher iOS App
An interactive prototype exploring how moderators can manage their communities from their phones.
Jono Lee
The "Team Spirit" Award
Publisher Analytics Club
Envisioning the next generation of analytics for engagement and revenue on sites. Includes a service to push data to other services like Keen.io so publishers can evaluate community metrics next to their own data.
Adam Hitchcock, Mindy Rose, Rachel Cook, Sam Parker, Talton Figgins
The "Unique Personality" Award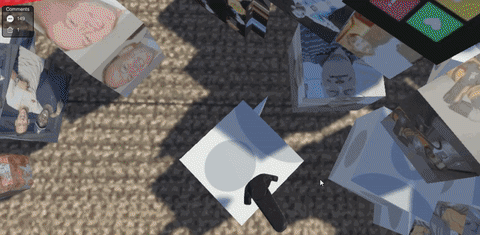 DisqusVR
An exploration in consuming and interacting with Disqus comments in full 3d virtual reality using the HTC Vive and Unity game engine.
James Greenhill, Ryan Valentin
The "Take a Stand" Award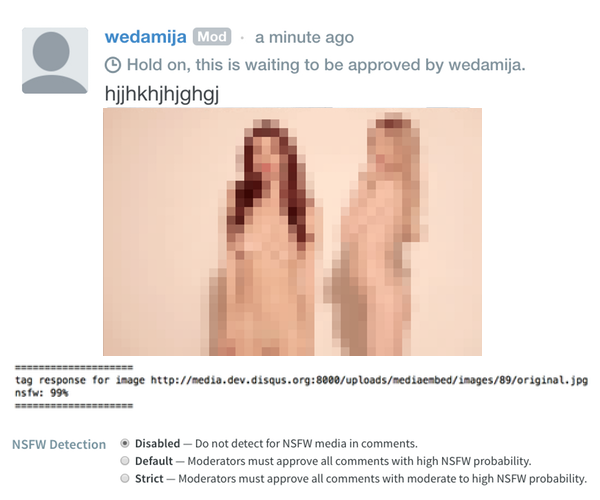 NSFW Media Auto-Detection
Applying visual AI tools to image uploads using the Clarifai APIs, as a way of allowing sites to automatically filter out NSFW images, and ultimately make life easier for upstanding moderators and communities.
Dan Fuller, Tony Hue
The "Explorer" Award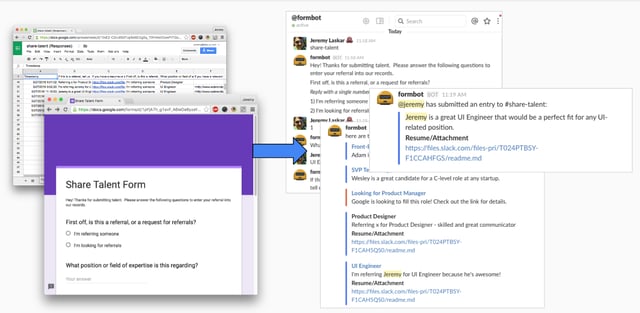 Talent Digest Bot
A bot that facilitates the sharing of talent within the Union Square Ventures community (and beyond!), and aggregates those hires in a daily/weekly digest.
Kim Rohrer, Jeremy Laskar, Helen Laroche
Best in Show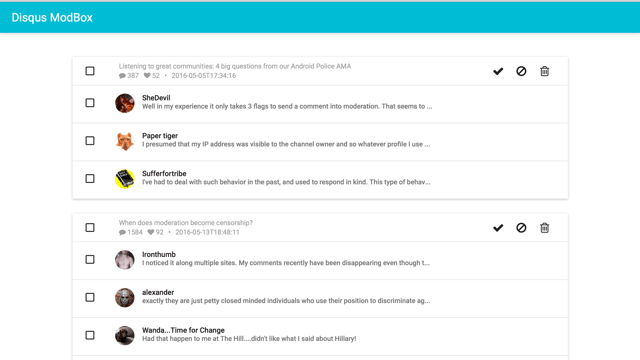 ModBox - Priority-based moderation

A reimagined way for teams and individuals to moderate, where comments are auto-magically grouped and sorted based on community signals like flagging and upvoting.
Anna Vu, Burak Yiğit Kaya, Dan Fuller, Daniel Matteson, Saeed Oday, Ryan Greaves

In the winning team's own words:
The goal was to surface the most urgent comments needing moderation straight to the top of the queue rather than relying on chronological sorts. Our all-star hack team made up of engineers and customer success folks took a stab at this and we were all very excited about how it turned out. We combined a whole new pretty UI, a clever algorithmic way of sorting comments, and a fancy frontend built in React (buzzword alert!) to build "ModBox"
What's Next
Events like these remind us why we're here and give us new ways to connect to the missions and values we care about. Disqussers truly believe in stretching ourselves and re-imagining what's possible (on all of our teams!), and hackathons provide a little breathing room to get creative about opportunities for the open web.
With our first "Hack the Roadmap" hackathon complete, we can now move a little more confidently in bringing some of these ideas to life as complete products. With monthly "Hack the Roadmap" hackathons planned, there will be plenty of opportunities to push the limits of communities and shape the Disqus product ahead.
Want to participate in our next hackathon? Check out our current job openings!