Recently, we asked you to nominate your favorite food website or blog. Whether you're an aspiring chef, a seasoned kitchen extraordinaire, foodie, or someone who obsesses over food pictures on Instagram, we wanted to discover some of the very best sites producing the best content on food.
After over 30 nominations, we combed through the submissions and selected 6 excellent contenders worthy of your vote and the opportunity at Internet immortality. The steaks have never been higher and the puns have never been tastier. Let's get started.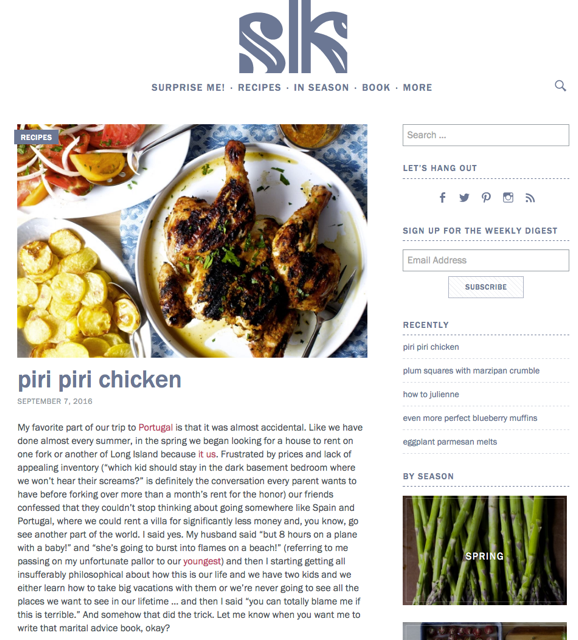 Like most of us, Deb Perelman is a self-taught cook. She started sharing her own recipes on Smitten Kitchen in 2006. Her incredible story telling ability quickly attracted a massive audience and most recently, that success has turned into a New York Times best selling cookbook. Forbes also named the site one of the top 100 websites for women. A decade of delicious recipes can be unearthed in this encyclopedic archive of the site's very best cuisines from seafood dishes, desserts, to Brazilian food.
Tweet your vote for Smitten Kitchen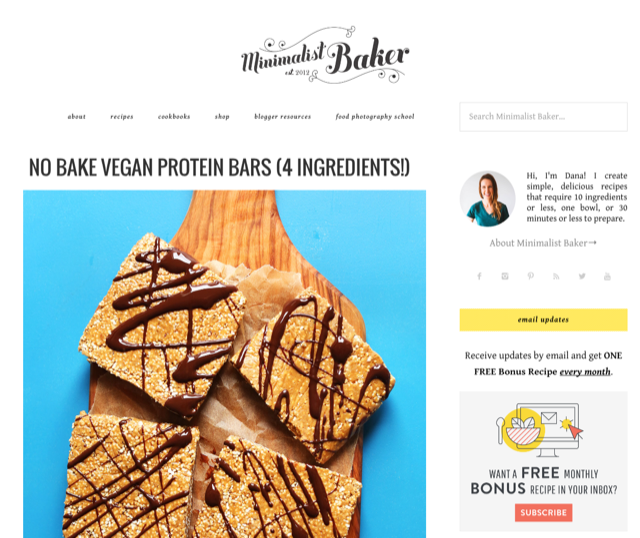 Our very own Mario introduced me to Minimalist Baker, a blog on vegan cooking and recipes and launched in 2012. Most recipes focus on crafting plant-based and gluten-free solutions that are friendly for special diets. Here's his original nomination comment that succinctly summarizes what makes this blog great:
You had me at "delicious as they are nutritious." Plus, we're biased when we see authors who actively responding to comments.
Tweet your vote for Minimalist Baker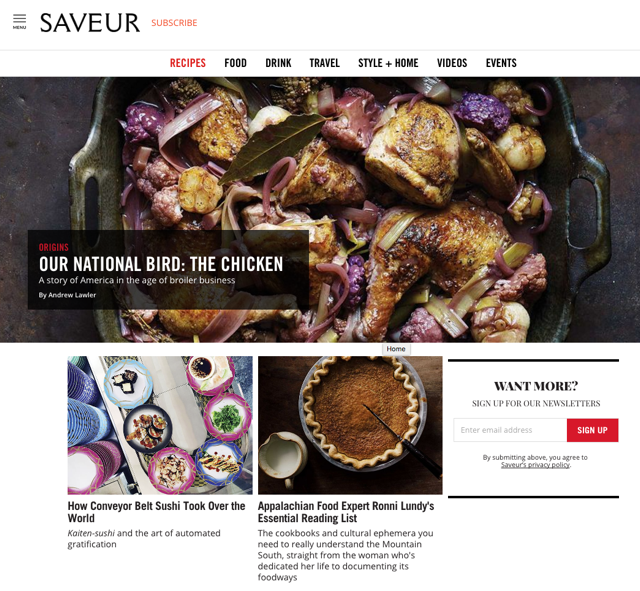 Do you know what Appalachian cuisine tastes like? On Saveur, you now do. The site - whose slogan is to "Savor a World of Authentic Cuisine" - takes you on a culinary tour de force as you explore various regions of the world to experience the food of different cultures firsthand. They also publish a print magazine that sees a circulation of 325,000 readers. This is your place to discover the story and traditions behind the food you eat.
Tweet your vote for SAVEUR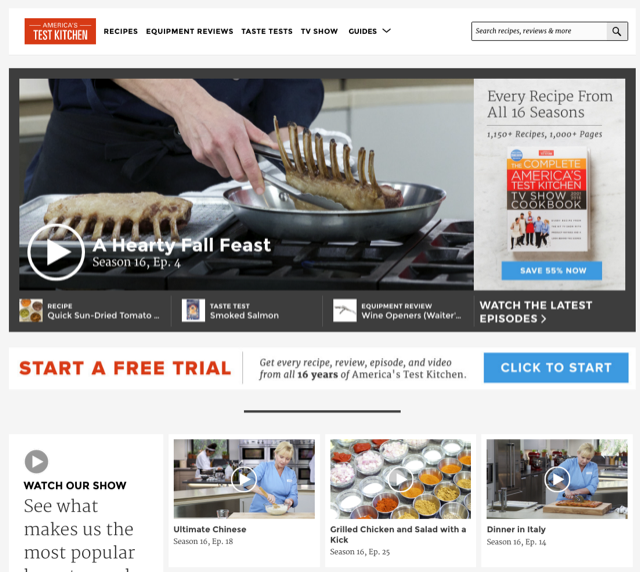 One of the longest-running cooking shows, America's Test Kitchen recently reached its 16th season. Chances are, you grew up watching episodes of the show on PBS before The Food Network became a thing. Over the years, the show has walked us through hundreds of everyday recipes, tips on various kitchen gadgets to work more efficiently, and my personal favorite, a focus on the science behind the ingredients that go into a dish. If you visit their website, you can re-watch complete episodes, research detailed recipes, and read reviews of different equipment.
Tweet your vote for America's Test Kitchen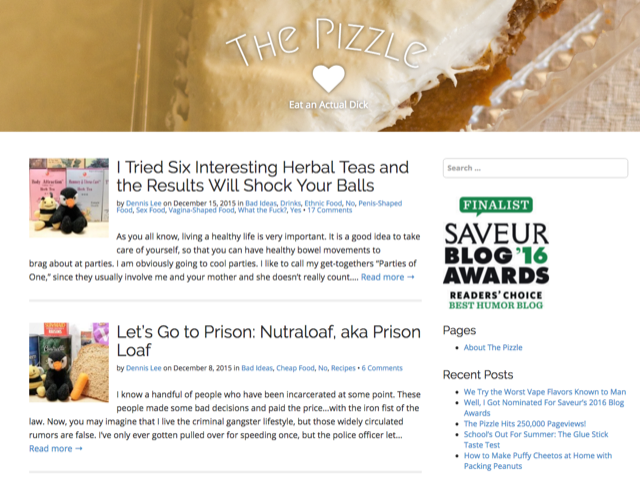 This isn't your typical food blog which is probably why we like it so much. Dennis Lee, the site's hilarious culinary masterchef, has eaten things you probably didn't think were well…food. From cat food, packing peanuts, and yes, the eponymous cow penis, Dennis has eaten just about anything that would make us collectively gag. Here's to hoping that doesn't ever change.
P.S. Someone please send Dennis a box of Peptol Bismol. He's earned it.
Tweet your vote for The Pizzle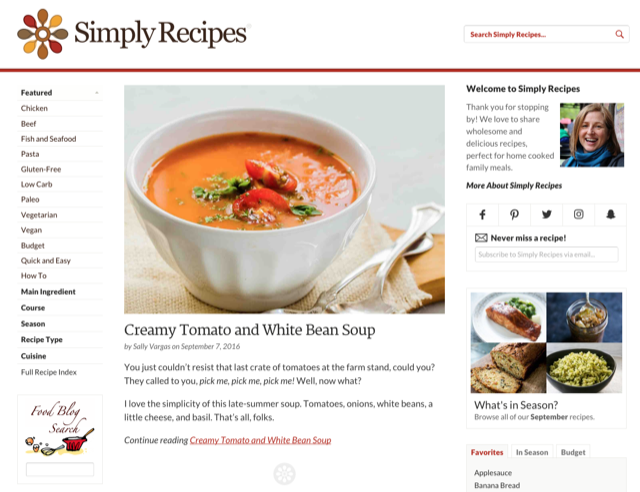 Started in 2003, Simply Recipes began as a project by Elise Bauer to share her family's best recipes. That quickly turned into a widely recognized and award-winning food blog and continues to feature mouth-watering recipes and incredible photography to re-create dishes in your own kitchen (or make your stomach growl).
Tweet your vote for Simply Recipes
Cast your ballot now!
The time to vote has arrived! Cast your ballot above for the food website you think is the best. Voting will close on Wednesday, September 21st at 8am PT. The winning site will be announced shortly thereafter.
How to get the vote out:
Recommend this discussion

Post a link to this poll in a channel discussion

Embed the poll in a blog post

Share this poll on Twitter (tweet @ the site using the handy link provided above), Facebook, and other social media platforms
Email it to friends and family
Good luck to the nominated websites and check back when the results are unveiled!