Calling all publishers looking to take their audience-building-efforts to the next level. We have the answer for you: live events! 🎉 If you're a publisher just starting out, don't hit the back button quite yet. While you may want to focus on establishing your online presence and nurturing an involved, on-site community first, live events are a useful strategy you can employ down the road, and it's never too early to start planning!
Hosting live events is an awesome way to create a deeper sense of community and build loyalty with audience members. By interacting with your readers face to face, you create the opportunity for them to get to know you and your brand better, which goes a long way to inspire trust and commitment. Live events also benefit audiences by giving them the chance to meet each other and bond over similar interests (your site, for instance). This cultivates a feeling of closeness and belonging that will make its way back to your site to further reinforce a sense of community ❤️. Such relationships may even generate lasting friendships where readers continue to spend time together long after the event has passed--and seriously, how cool is that!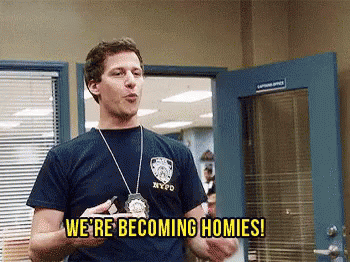 Hosting live events may seem like a daunting venture. It will certainly be a different experience from what you're used to, and it can be scary to put yourself out there for the first time. If you're on the fence about such an undertaking, start small and build up your confidence and community as you go 💪. When you're just starting out, you can arrange simple meet-ups that don't require a whole lot of organization, time, or money. For example, coming together at a local venue to discuss certain topics in a group environment, socialize, and/ or host a Q&A is a casual and cost friendly way to get the ball rolling and gain experience interacting with your audience in a live setting. If you're really looking to invest in events, you can also consider throwing more formal and structured functions. Gatherings like workshops and retreats require additional planning and resources, but the added effort can establish your reputation and credibility within your field. Furthermore, these types of events can accommodate larger groups of people, so they work well if you have a wide-reaching, highly engaged audience.
To illustrate what this strategy looks like in practice, I've rounded up several examples of digital publishers who successfully host live events. Read forth and be inspired! 🤩
Almost 30
It's not uncommon for podcast publishers to host events, from live recordings of episodes to more intimate and niche meet-ups. Almost 30, a lifestyle podcast focused on health, spirituality, entrepreneurship, and empowering women overall, is one such example. In addition to hosting live shows across the globe, the creators of the podcast organize more personal meet-ups and activities like workshops, group sessions, and retreats that allow them to better connect with their listeners. At the beginning of the summer, they hosted a picnic meet-up encouraging listeners to bring a snack and a friend to a local park where attendees could hang out and listen to the latest podcast episode. These smaller events cater to the interests of their listeners, giving audience members the opportunity to bond with one another and with the Almost 30 brand. The mix of larger, formal shows with more personal and involved meet-ups is a great strategy to maximize reach while also fostering a close-knit vibe within their community.
Gear Patrol
Gear Patrol is another awesome digital publisher rooted in all-things product -- think deals, reviews, features, and buying guides. Since the publisher covers an array of topics (cars, watches, sports and outdoors, tech, etc.), it draws a diverse audience with varying interests. To bring these audiences together, they host a variety of events that promote an overall shared interest in product culture and create an environment where readers can connect, learn, share, and enjoy with one another. They recently implemented a more concrete approach to their event strategy to establish familiarity and expectations with their readers. Their first class of events, In the Field, is a series of "smaller reader activations" that are geared towards particular subsets of their audience, giving them the opportunity to meet with editors and experience particular products firsthand. For example, they recently hosted a guided two mile run followed by a Q&A to bring together a group of like-minded individuals that are passionate about fitness and exercise. Their second type of event is more formal and structured: an annual Gear Patrol reader summit with organized talks and presentations from industry leaders. Like Almost 30, Gear Patrol's blend of events works to encourage tight-knit bonds amongst readers and foster connection with the brand at a larger scale.
Boss Lady Bash
Beginning in 2015 out of the founder Lauren Caselli's apartment, the Boss Lady community is a group of entrepreneurial women who meet to discuss owning and growing businesses. Lauren now hosts more organized in-person networking and learning events, including a Boss Lady Bash that gives participants the opportunity to share stories, discuss their businesses, and learn from one another. As of now, events are local, but Lauren plans to change that "REAL soon." The Boss Lady events are a good example for smaller publishers to draw from, as they demonstrate how even something as simple as meeting up in someone's living room to talk about a shared experience can grow into a supportive and bonded community.
Goop
Gwyneth Paltrow's company, Goop, is a lifestyle brand covering wellness, food, travel, style, work, and more. Goop organizes events at their retail stores across the country and also hosts pop up markets in other locations where they don't have permanent shops. Their events correspond to the type of content Goop readers are interested in and they're activity-based, giving audience members the opportunity to participate first-hand: tarot card readings, olive oil tastings, styling sessions, and acupuncture, to name a few! Since Goop is trying to promote its products in addition to its content, events are designed to bring audience members to their retail stores. While readers don't usually have the opportunity to meet the creator herself (I wish!), Goop events still help build a community by bringing people together in a fun and interactive manner. Goop patrons have the opportunity to connect with one another and bond over a shared love of the company and the information and products it offers.
There are countless other examples of publishers utilizing unique events to connect with their audience on a deeper and more meaningful level. The Outbound Collective organizes "adult summer camps" with guided activities, live music, meals, and more. Food52 puts on recipe tastings, cooking demonstrations, Q&As, dinners, pop-up markets, and other gatherings that bring readers together to talk about and enjoy good food. Events are central to Philadelphia Magazine's community outreach, and they host everything from fitness bootcamps to wine festivals to a "Best of Philly Soiree." The list goes on 📃
And now...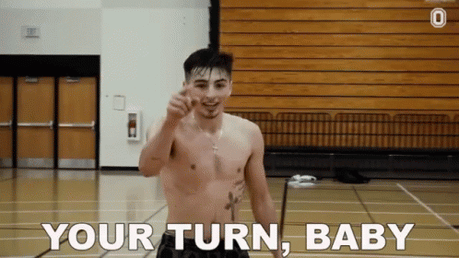 All of these examples can serve as inspiration and guides for your own events. You can experiment with different kinds of events (frequency, structure, type of activity) to see what your audience responds to best. Get creative and have fun! ✨
As always, we would love to hear from you! Have you hosted or attended any publisher events?