Collaboration is a great way to grow your audience and diversify your content. Collaborating means working with someone to produce or create something new and exciting for your audience. Whether that involves contributed writing, interviews, or guest appearances, collaborations can be a powerful tool to amplify your reach and take your business to the next level - especially for emerging publishers! 📈
So without further ado, here are five ways collaborations can boost your brand:
1. Accreditation
Partnering with an industry leader or well-known name adds trust to your brand. Whether you cover health, lifestyle, or technology, introducing thought leaders can help to flesh out your content and add more value to your audience. Some collaborations can even put you on the map as a thought leader. This can lead to making you a more credible source that your audience can turn to for reliable advice and information. You can also achieve this by lending your voice to another well-known brand for a guest post to start building your own credibility. For example, Leo Widrich, the co-founder Buffer, wrote around 150 guest posts when he first launched his company. He initially wrote for smaller blogs, and then gradually moved onto bigger ones with higher traffic. Using this approach, he was able to acquire 100k customers in less than a year and establish a name for himself.
2. Growth

Collaborations create opportunities to reach new audiences that you have yet to tap into. Industry leaders or public figures have audiences of their own, and can direct those followers to discover your content. Additionally, you can collaborate with someone that covers topics that you don't typically focus on, attracting people that want to learn more about those specific subjects, and expanding your audience base.
3. Mutually Beneficial

By the end of the collaboration, both parties should walk away happy - knowing they accomplished what would be difficult on their own. The result could be a new piece of content, opportunities to collaborate again, reaching new audiences, or even a chance to work with other industry experts. For example, take Social Media Examiner's Michael Stelzner. Michael grew his blog's following through the use of featured interviews from a series of industry professionals. One of his interviews was with Mari Smith, a social media expert, who spoke on the organic reach of Facebook. After publishing the written interview on his blog, he also posted the live video interview alongside the article. Mari then went on to tweet and share the interview with her followers. This was not only exciting for Michael but the featured experts who were able to showcase their ideas as well!
4. Additional Resources

By combining talents and experiences, you can present new and diverse content to your audience. Through these collaborations, you'll have access to resources that you may not have on your own, including expert insights or better content distribution. Your partner may be able to provide connections that you don't have or possess more power to promote your work.
5. Inspiration and Learning

Collaborating with thought leaders or industry experts can add different perspectives to either a topic that you frequently cover or one that you or your audience wants to learn more about. By sharing and discussing ideas, you can also boost your own creativity and integrate new viewpoints into your content. For example, Andrew Ng, the founder of Google Brain, said that his innovative ideas weren't results of sporadic waves of creativity. Instead, he stated that he always looked for inspiration from the resources around him: "In my own life, I found that whenever I wasn't sure what to do next, I would go and learn a lot, read a lot, talk to experts. I don't know how the human brain works, but it's almost magical: when you read enough or talk to enough experts when you have enough inputs, new ideas start appearing." Collaborating with others can provide that extra creative boost that you might be lacking.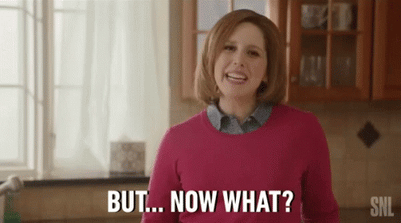 Now that we've explored how collaborations can work for you, here are three effective methods that you can use to collaborate with others:
1. Interviewing
Setting up an interview with an expert or person of interest is an effective way to produce fresh content from a unique perspective. Reaching out to content creators right after they've released a piece is a great strategy. As they are promoting their new content and trying to increase their exposure, they're also seeking out people to help them do just that. It's best to catch them while they have momentum, as they are more open to speaking with people that want to cover them or their latest piece. Additionally, their newly published material should offer fresh ideas that your audience might want to learn more about, so having them speak on it is an excellent opportunity to share that content.
2. Networking
Networking can be a powerful strategy to reach new industry or thought leaders and create future connections. Trade shows or conferences are great opportunities to find experts willing to speak on what you like to cover. Moreover, in this setting, they're usually open to an interview (but it never hurts to reach out beforehand to set this up). At the very least, it's a chance to swap contact information for future collaboration. A great example of a networking opportunity is the Wall Street Journal's Future of Everything Festival, where top journal editors and forward thinkers explore exciting new topics, ranging anywhere from tech to art. You can also check out The Bizzabo Blog to see the complete schedule and information regarding all conferences and events for digital publishers in 2019.
3. Guest Writing

Inviting guests to write a post for your site is a great way to offer your audience fresh ideas and new perspectives. When you reach out, be prepared with reasons about why they should consider writing for your site. If you are unable to successfully pitch why they should spend time contributing to your content, offer to write a guest post for their site instead. For example, Dany Iny, CEO of Mirasee, was struggling to gain traction and followers when he first started his company. He secured an opportunity to write a piece in Copy Blogger and took off from there - writing several guest pieces for other popular blogs. He not only grew traffic for the publishers he was writing for, but was able to build his own audience too! Moreover, circling back to Leo Widrich from Buffer, "Relationships are hard to track, but are actually the most valuable things that you gain from guest posting. At the end of the day, if you do a lot of guest posting, you simply make a lot of friends." Guest posting is not only great for increasing visibility but also networking!
So tell us, have you ever considered a collaboration? What experiences have you had? Share your thoughts below! 💬