The first major feature release for Disqus for iOS is now available on the App Store. This update includes new features for moderators such as inline moderation actions and for commenters including markdown support and GIF support.
Read on to find out what else is new.
Site profiles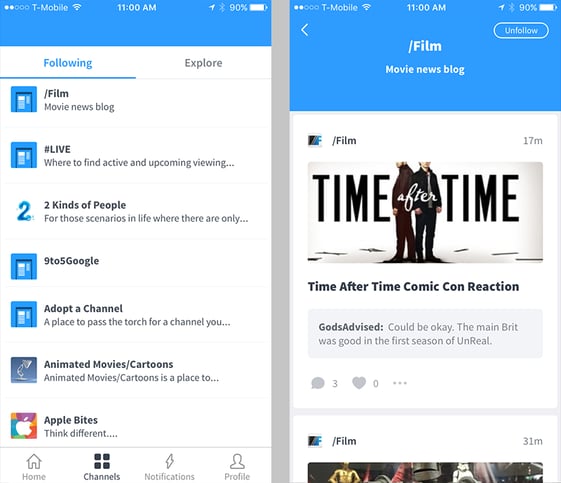 Site profiles make it easy to discover the latest trending discussions happening in communities you follow on Disqus. You can find the list of sites you follow via the "Channels" tab or follow new ones on the Explore page.
Inline comment moderation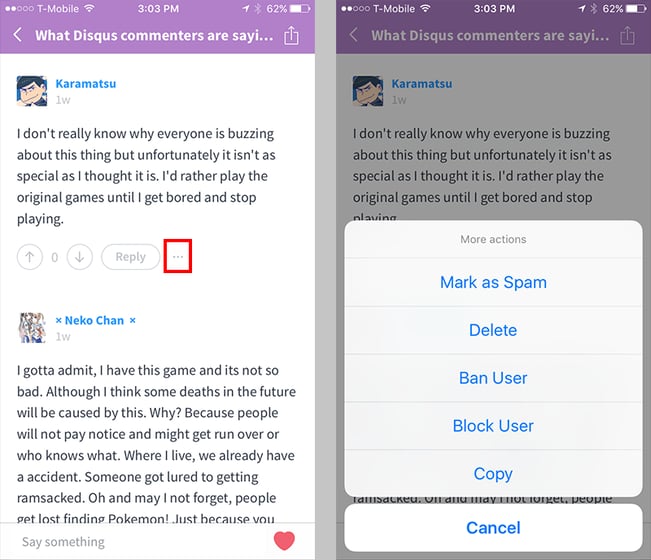 When viewing discussions for a site or channel you moderate, you can perform moderation actions on any comment including deleting comments, marking comments as spam, or banning a commenter. Just tap the ellipsis icon adjacent to the reply button or tap and hold any comment to pull up the moderation options available.
Moderators looking to view comments from their own sites will need to follow their site on Disqus before being able to visit the site profile through the Channel page in the app.
Twitter and Google Registration and Log-in options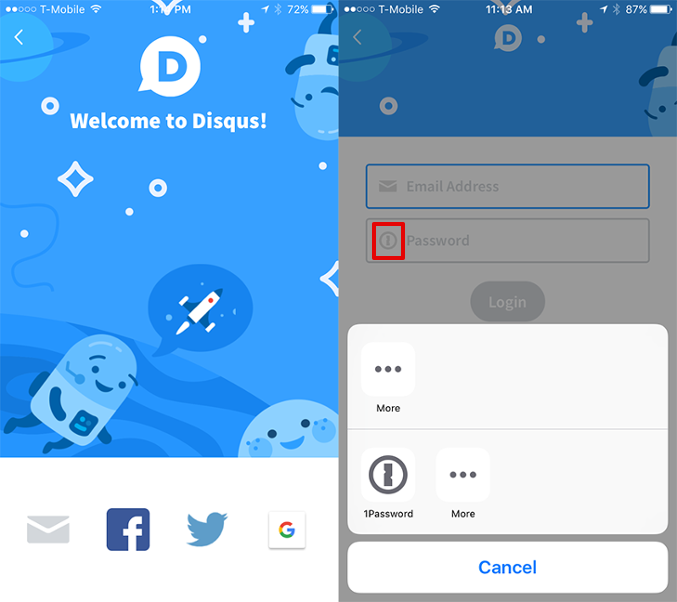 We added the two remaining social login options we support - Twitter and Google - making it easier and faster to login to your Disqus account. You can also login to your account using the new 1Password extension that makes it super easy to fill in your password painlessly and securely.
Markdown support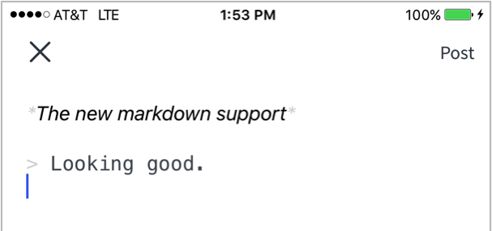 Formatting comments shouldn't be hard. With Markdown support, it's now so much easier than wrestling with HTML tags when writing comments.
GIF search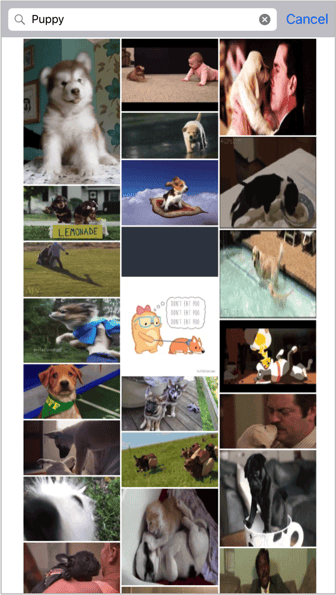 Bring your comments to life with inline GIF search when composing comments. Powered by GIPHY, you can now quickly search keywords to find the perfect GIF to capture your thoughts.
Download Disqus for iOS 1.1

Thanks to everyone for the continued feedback and support. Download the new update from the App Store and tell us what you think! Anyone who is still interested in being a part of our iOS beta program can still sign up here: https://disqus.com/iphone-beta/