We recently shared
news
about an upcoming major release of the
Disqus WordPress plugin
. Today, we're excited to announce the release of a
beta version of the plugin
available to download and install on your site. We've completely rewritten the plugin from the ground up using the latest WordPress APIs that will allow us to deliver more frequent improvements in the future.

Here's a rundown of the biggest updates:
Improved Comment Syncing - Comments are now synced back to your WordPress database using a more reliable webhook method instead of wp-cron. In addition, we added support for edited comments and comment state (e.g. approved, pending, deleted). This update resolves any previous issues with comments not syncing properly, particularly for highly active communities.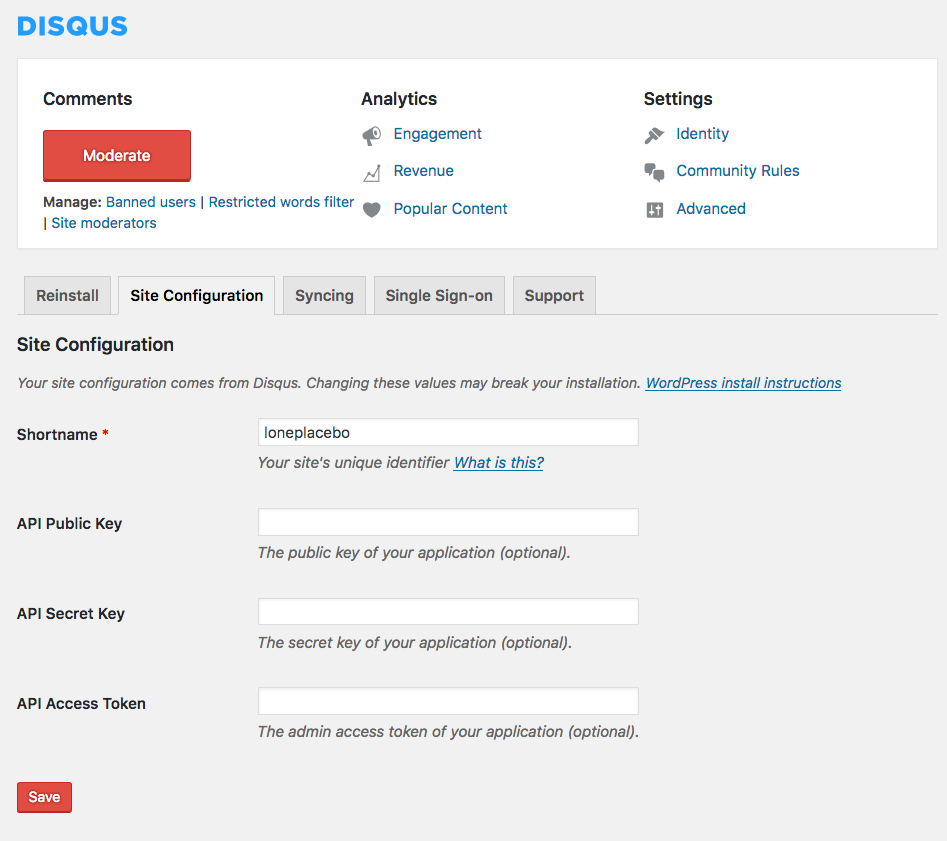 Redesigned plugin settings page - Hunting down specific settings to configure is much easier with a new, streamlined layout and various UX improvements. You can also find helpful links to your Disqus admin including Analytics, Moderation, and Community Settings.
Convenient Disqus menu in WordPress admin - Access Disqus shortcut links via the WordPress toolbar when viewing any page on your site. Disqus is now a top-level menu item in the sidebar navigation, replacing the Comments page.
Other improvements and changes:
Replacing WordPress comments template with Disqus comments

Replacing WordPress comment count with Disqus comment count

Automatic closing of WordPress login window when using single sign-on
We're also actively working to make the following updates available soon:
Easy automatic installation

Actions and filters supported by the current plugin

Automatic importing of comments

Manual comment syncing
How to get started
If you have a WordPress site and are interested in an early look at the Disqus for WordPress plugin, head over to the plugin's Github page now to download the update.
To install the plugin:
Download the zip file of the latest build

https://github.com/ryanvalentin/disqus-wordpress-plugin/releases/

Upload the zip file to WordPress

De-activate the existing Disqus plugin

Activate the beta Disqus plugin
Found a bug? Open a new issue in Github to report it to our development team. If you're a developer, you can also submit pull requests for features and refinements you would like us to review. Be sure to watch the repo to receive email updates when new builds are available.
With today's beta release, we're looking to collect some early feedback and identify any potential issues ahead of time. If you prefer to wait for the official release, you can expect for that to arrive sometime in the near future. Be sure to subscribe to our blog to be the first to hear about it!