Last month, we hosted an internal two-day hackathon at Disqus HQ. Unlike your typical anything-goes hackathon, "Hack the Roadmap"—as we dubbed it—aimed to enable anyone at Disqus to explore projects and ideas that may be immediately relevant or considered in our future roadmap.
Eight teams joined forces to hack and realize their ideas. Here are three we wanted to highlight:
Embedded Comments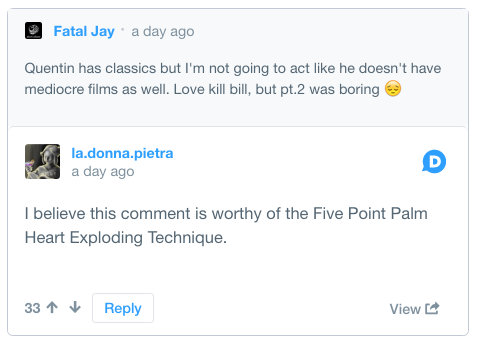 Turning comments into interactive content for publishers (think: embedding tweets from Twitter). In addition, this provides a way for sites to recognize the top contributors in their community which has the potential upside of encouraging more engagement in the future.
Team: Talton, Burak, Pi, Anna, Jeremy
Community Health Score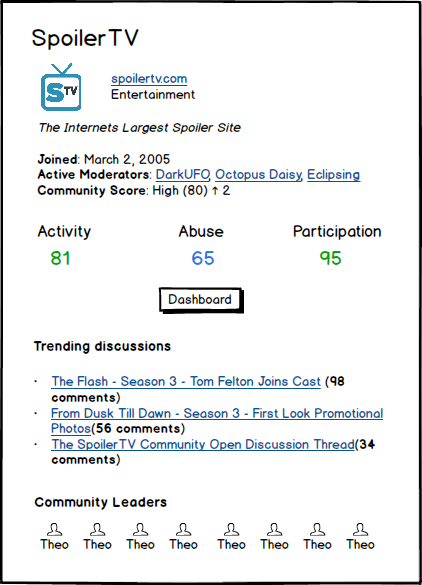 A tool that lets you get at-a-glance insight into any site's community. It examines categories like commenter engagement activity, abuse, and author/moderator participation that shape the health of any online community.
Team: Tony, Lauren, Samir, Jason
Top-level Comment Minimization
If you've ever wandered upon a comment thread with hundreds (if not thousands) of comments, chances are you've experienced this: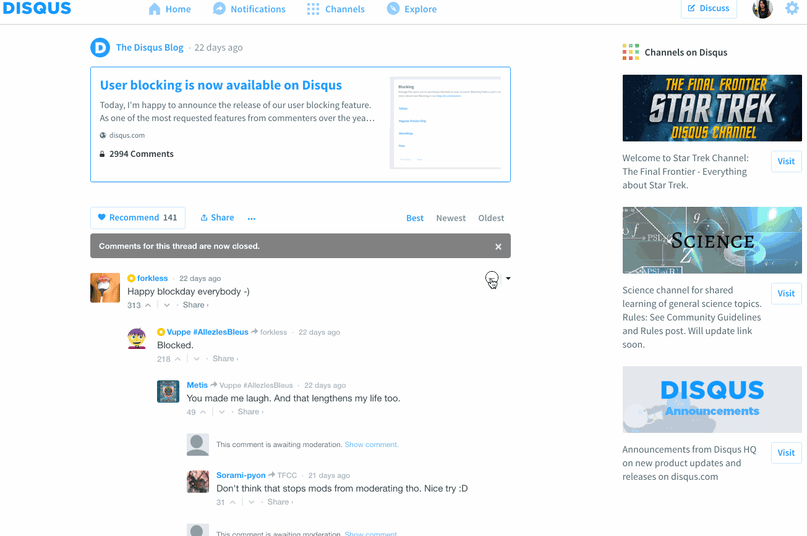 This hack will not only save you some precious clicks but also make discussions more readable and easier to participate in.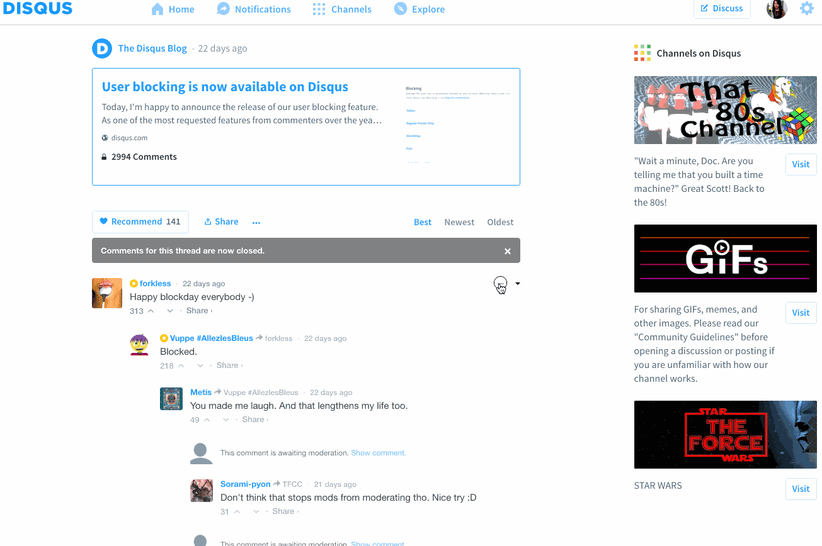 Team: Nic, Dan, Ryan, Saeed
Wrapping up
With our second "Hack the Roadmap" complete in as many months, we're excited about the momentum this gives us as we head into the second half of the year. By the way, if you like what we do at Disqus, we're hiring talented folks to join the team.