User mentions let you pull anyone into a conversation that you think can add a positive contribution. Whether it's a friend, the author, or that one person on the Internet you like to geek out with about DC Comics, user mentions connect you to others in the community so that commenting can feel more engaging and personal.
If someone mentions you on Disqus currently, there isn't an easy way of knowing about it unless their comment was a direct reply to you.
Fortunately, there's now an easy solution to this: user mention notifications. This is what it looks like:

To mention someone in your comment, type the '@' symbol followed by their name. You can select the commenter's name from the list that auto-suggests likely matches as you type. When you post the comment, the mentioned user's name is turned into a link to their user profile. You can mention anyone in the thread or that you follow on Disqus.
How commenters are using mentions today
Inviting someone to join a discussion
Perhaps no one has posted a comment yet in a new discussion or you want to tag someone you know that should be in the conversation. Mentions make it easy to get a discussion going or sustain its momentum by inviting others to join.
Asking the author a question
Not only do authors read the comments, chances are they might even reply to one of your comments! Just @mention the author by their Disqus display name (assuming they have an account) and voila! They will get notified about your comment. Now, we can all follow our favorite authors on Instagram.
Mention notifications too noisy?

You can disable user mention notifications anytime in your Web Notification settings.
Just uncheck the option for mentions and new mention notifications will no longer appear in your Notifications inbox. You can always re-activate it anytime you want.
If you'd like to hide mention notifications from a specific user, you can block them on Disqus. However, this would also hide all commenting activity from the blocked user including comments, recommends, and discussions.
That's a wrap!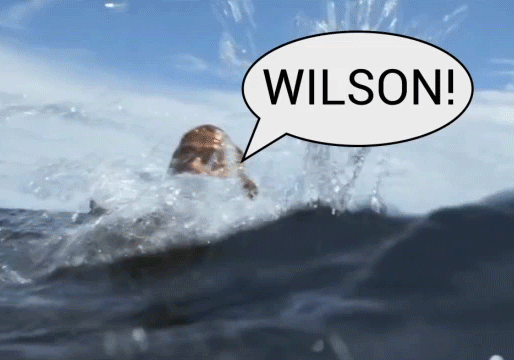 Life before user mention notifications.
What are you waiting for! If you'd like to test out mention notifications, try it now in a new comment below. Let us know if you have any questions!