When Star Wars: The Force Awakens debut in theatres last December, it was the first Star Wars film in a decade. Ten years ago, Twitter did not exist yet, the iPhone was still under development, and spoilers were only something you inadvertently overheard from your friend or stranger.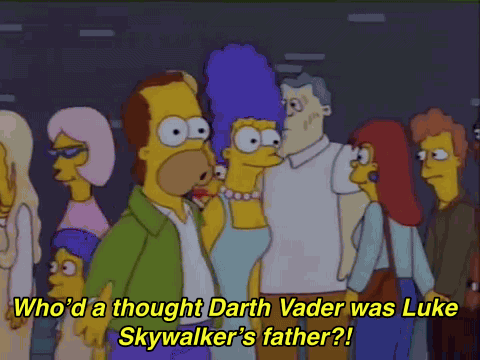 As any movie or television fan today can attest to, you can't wander more than a few clicks on the Internet before potentially stumbling upon a spoiler. For entertainment sites like Spoiler TV, Birth.Movies.Death, and Gematsu that cover movies, television, and gaming, how do you reconcile readers' desire to talk about that insane episode of Game of Thrones last night with those who have yet to see it themselves?
Regardless of what you think is the best practice of etiquette for spoilers, there's now a solution to this on Disqus: spoiler tags.
How to use spoiler tags
Here's a quick demo of spoiler tags in action:

Spoiler tags are just like editing HTML in your comment. Just wrap the new <spoiler></spoiler> tag around any text in your comment, and that's it!

Once the comment is posted, the spoiler text is hidden by a gray background overlay. Hover over the spoiler text to reveal the content. If you're on mobile, tap the spoiler text to view it. Spoiler tags appear whether you're viewing the comment in the thread or in a notification. It also works when creating a channel discussion on Disqus.com
<spoiler>We think you're going to love this</spoiler>
If you'd like to start using spoiler tags, you can try it now in a new comment in the discussion below. If you frequent a site on Disqus where the community would find this feature useful, feel free to share the link to this post to get the word out.
Let us know what you think about spoiler tags and if you have any questions.