If you publish content on the web, your goals are simple: reach an audience and earn money. However, there's an endless number of paths you can take to reach those goals.
Do you want to self-host with CMS software like WordPress, or do you want to let a product like Squarespace handle all the nitty gritty details for you? Do you want to maintain full control over every last pixel of your site's design, or do you want to avoid touching a line of code at all costs? Trying to figure out which website builder you want to use can be daunting.
No matter where you land, we feel that it should be dead simple to get Disqus integrated onto any site. The faster you can set up Disqus, the closer you are to engaging with your audience, understanding what makes them tick, and earning revenue.
That's why we're excited to officially welcome 10 publishing platforms to our installation page! We have been keeping a close eye on the vast open web landscape to make sure we have specific integration instructions for the tools that you already love to use.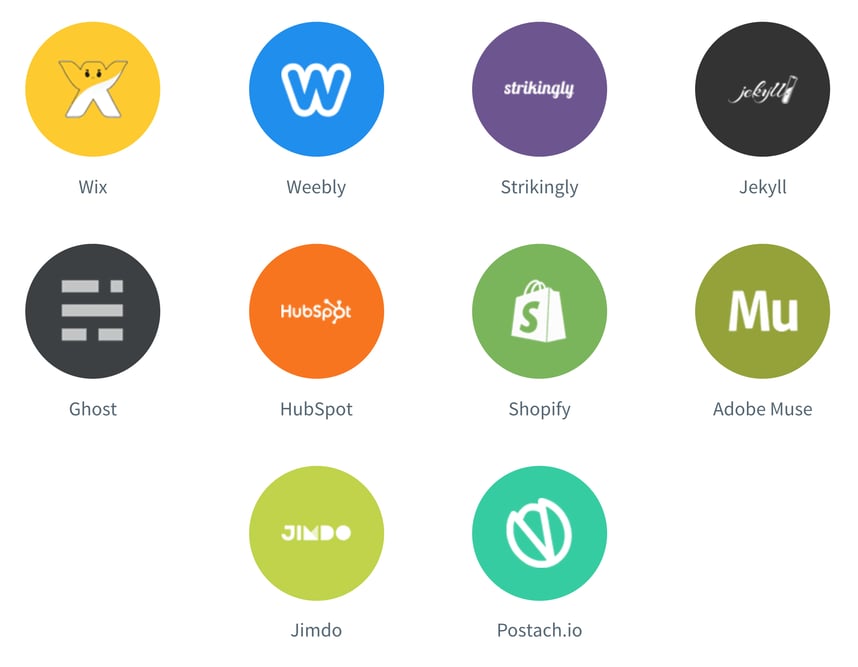 Wix, Weebly, Strikingly, Jekyll, Ghost, HubSpot, Shopify, Adobe Muse, Jimdo, and Postach.io: We're happy you're here :). If you see a platform that supports Disqus and should be included, let us know in the comments below!
Of course, each of these platforms has pros and cons you'll need to consider. To help you a bit with your inevitable state of analysis paralysis, we wanted to share a few insights to get you started.
If you're a weekend warrior
We love the internet because it's a democratizing force that enables anyone to easily share their ideas with the world and build a following. If you've ever spent a coffee-fueled Saturday morning launching a passion project online, these tools below are for you.
New platforms are popping up every year to make website creation even easier (without writing a single line of code). If simple setup is important to you, check out Wix, Weebly, or Jimdo which have been gaining traction recently. Just take a look at the search interest over time in comparison to Blogger:
These platforms allow you to publish content quickly and design your site using pre-built themes and drag-and-drag elements.
Disqus installed on Wix one swift movement!
If you like nifty integrations
Evernote allows you to easily write and organize all your thoughts in a single app. It's really handy if you're the type to keep checklists, weekly goals, journal entries… or even blog posts! Postach.io is a handy app that allows you to blog straight from your Evernote notebook by simply writing and tagging a new note.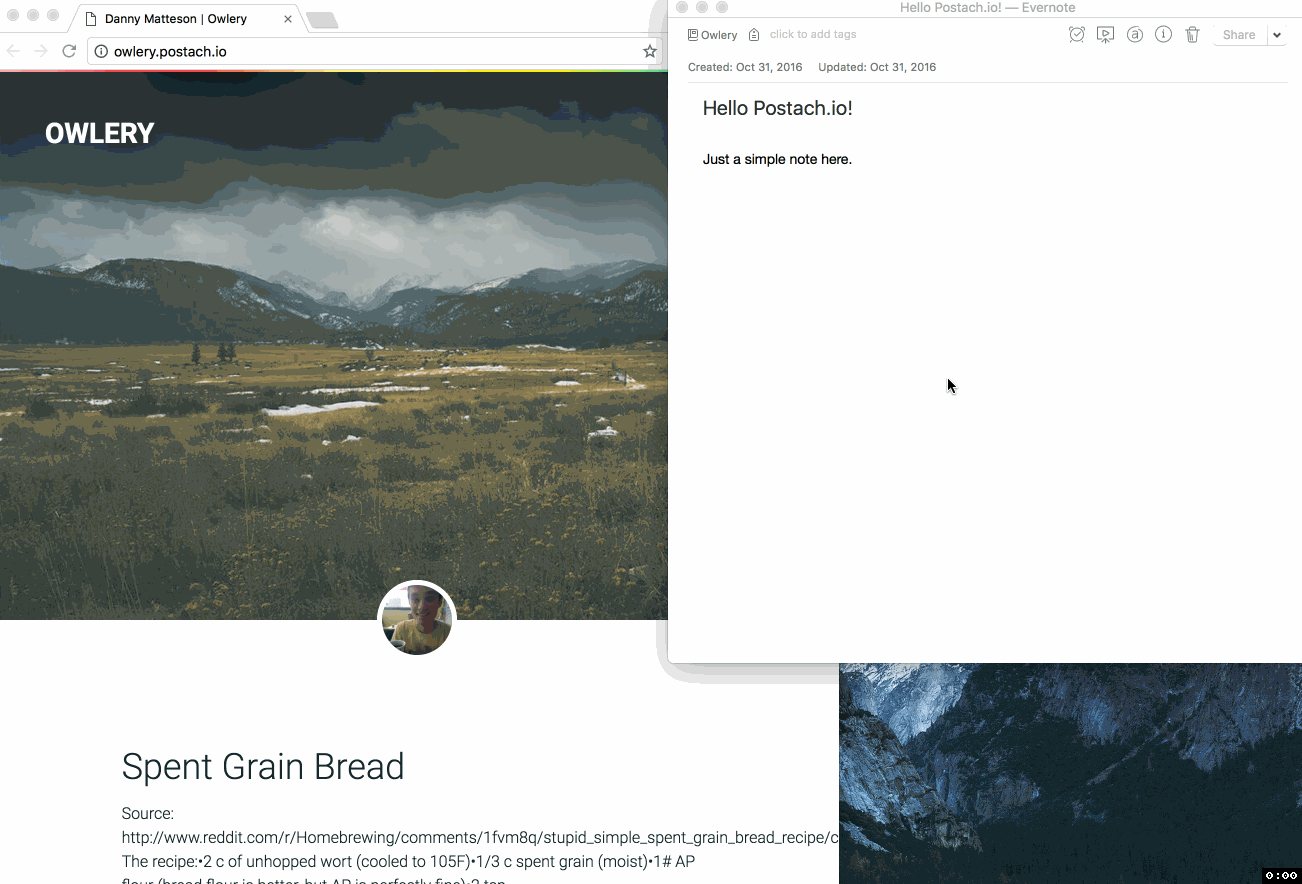 Better yet, their Disqus integration is one of the cleanest and fastest that exists on the web. Just enter your shortname in their add-ons page and Disqus will be installed upon clicking "save".
Want to dive a bit deeper into the world of powerful integrations? Check out how Disqus works with Jekyll and GitHub Pages. These tools make it easy to write blog posts and pages in markdown and host them for free on GitHub. Adding Disqus is as easy as adding a new `comments` variable to the top of the file you're publishing.
If your focus is marketing and commerce
Do you own an online storefront where you sell your wares? If so, you're probably already familiar with Shopify which is great all-in-one ecommerce platform that handles everything from website creation, payment processing, to content marketing. Blogging often and engaging with your community lets you educate and inspire your most important customers. Shopify blogs are designed to drive traffic to your products.
If marketing is your jam, you may also be interested in HubSpot which is designed to help businesses attract visitors and convert leads. HubSpot also has a fully featured blogging platform which we are proud to announce works beautifully with Disqus' universal code.
We want to hear from you below!
What are your favorite tools for publishing content and building a community?
What other platforms integrations would you like to see for Disqus?