Summer 2019 is here and we couldn't be more excited to usher in a new wave of bright interns to contribute to the Disqus team! Over the next ten weeks, they will be spending time learning, innovating, working hard, and of course, we'll make time for some fun too. Here at Disqus we foster and encourage an environment filled with creativity, growth, development, and curiosity! While this group will be focusing on their respective areas of expertise, we also strive to expose them to all departments of our company.
As we embark on our second week of the internship program, we wanted to introduce you to this talented group of students and what they will be contributing to the Disqus team this summer! 🌞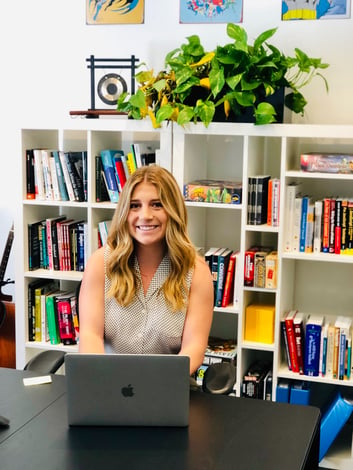 Kathryn
Kathryn, our fabulous marketing intern back again for a second summer, is a senior at the University of Southern California, majoring in Biology and Global Studies. When she's not kicking butt at Disqus promoting online engagement for publishers and commenters during the day, you can catch her binging Brooklyn 99. This summer, she's most interested in learning about the inner-workings and day-to-day operations of a tech company like Disqus.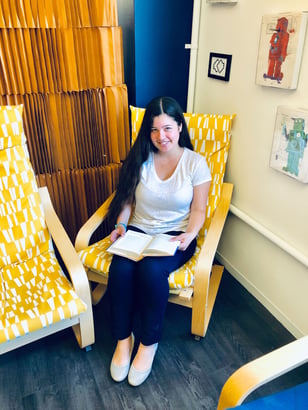 Sarah
Sarah is a rising sophomore majoring in Computer Science at the University of Michigan. This summer, she is working on our advertising team. Sarah is most looking forward to getting to know her colleagues and networking! In her free time, she enjoys playing spike ball or eating ice cream at Dolores Park, just a few minutes away from our office here in San Francisco. 🍦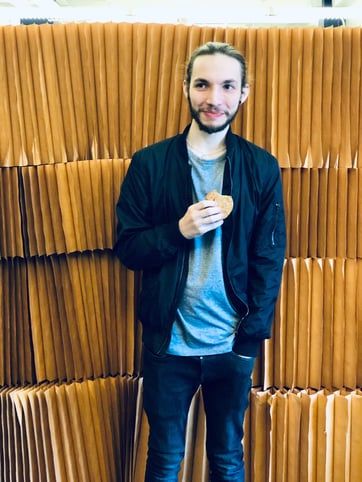 Brett Stevenson
Brett, interning with the engineering team, is a senior at California State University Monterey Bay, majoring in Computer Science. He's eager to learn new development techniques and contribute to a service that is used by millions of people around the world. Fun fact about Brett-- he can play multiple musical instruments including guitar, bass, keyboards, and a little bit of drums. 🎶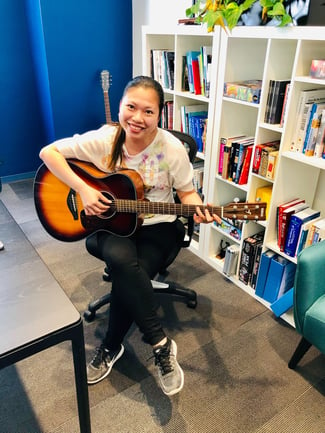 Ngan
Ngan is also a member of the engineering team. She's entering her senior year at San Jose State University, studying Computer Science. Ngan loves to read in her free time, and if she could meet any fictional character, she'd choose Hermione Granger from Harry Potter (great choice if you ask me!). She's on track to graduate this Fall, but before she puts on the cap and gown she is hoping to learn more from practical experience in a business environment working side by side with our engineers.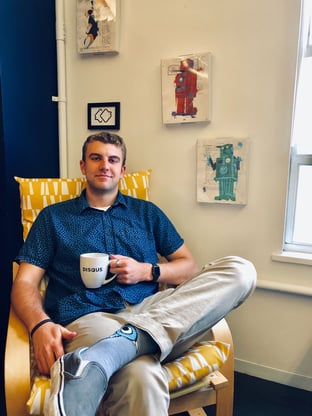 William
William, aka Sheedy, is working as a marketing and publisher success intern at Disqus! He just finished his sophomore year at Santa Clara University (go Broncos) and is a Communication major with an Ancient Studies minor. One of his favorite Disqus sites is The Avocado because it's a really trendy place for a wide variety of news, ranging from gaming to sports to pop culture-- he especially likes the "So You Think You Can Think" article series. William is most excited about the chance to apply the marketing and media skills he's developed through various hobbies over the years to a professional work environment.
We are so excited to be spending the rest of the summer with these enthusiastic and motivated individuals, but we also want to hear from you! What was your first internship like? What did you love about it? What did you wish you could have done better? Do you have any advice for our interns? Share in the comments below! 👇