We've been focusing a lot lately on the importance of community. When we talk about community, we think of it in two ways — online and offline. Offline, you might be in a weekend biking club, while online you're a closet hardcore Robert Pattinson fan. So where do you go to bridge the gap? Online, where you can find fellow geeks of every flavor: foodies, gamers, fashionistas, mommies — the list goes on and on. But while you can find satisfaction in one of these two communities, these online and offline interests still remain separate. What can you do to unite the two?
We recently came across a unique community that showcases the marriage of both online and offline communities in a lovely way. The site Sprout'd, co-founded by Trish O'Keefe, is a place where women who are interested in living a healthy, plant-based lifestyle can come together to find information and support.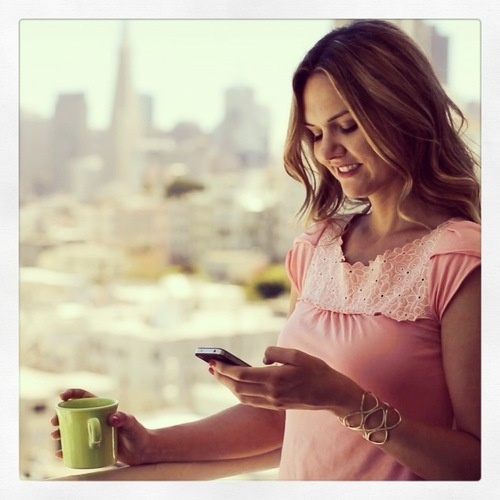 Trish's background as a registered dietitian and culinary instructor prompted her to start her original food blog, Dish by Trish (now a part of Sprout'd), as a way to connect to friends and family through food. Eventually, blogging became more than just a way to stay in touch with her loved ones across the country (she's originally from New Jersey) — it became a way for others besides Trish to come together among encouraging company. Trish says, "Our common ground was our love and appreciation of food, and that was enough to bring us together to discuss food-related topics and share recipes." When Trish decided it was time for the Dish by Trish community to evolve, she and a friend co-founded Sprout'd.
In Trish's words, "Community is the foundation of Sproutd.me — people don't want to feel alone, they want to feel supported." And that's exactly what Sprout'd strives to do — fortify and empower women to take control of their lives and health, through a plant-based diet. Trish works with her readers in two primary ways: through Sprout'd's online community (primarily through discussion in the comments sections and online coaching), and in-person workshops and events. Through blogger dinner parties, food and nutrition workshops, and cooking demos, Trish was able to provide attendees with skills they may not be able to master on their own (in front of a computer screen).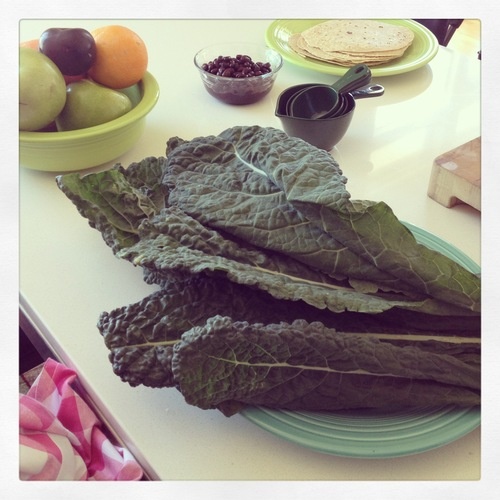 Facilitating online relationships, and further connecting those readers with offline events, provides her followers with a vibrant and robust network through which they can learn and grow. While Trish finds a face-to-face meeting with someone she's been communicating with online to be "thrilling", she says,
There is even more value in creating and fostering relationships through reading and commenting on a person's blog. You get a real snapshot of their life — their creativity through their style and voice, their eye through their camera lens, their taste through their recipe. And by commenting, you are complimenting all this.
To be part of Trish's budding community, head over to Sprout'd to see if plant-based living may be right for you.