We recently released version 1.1 of the Disqus iPhone app that includes a slew of new features such as site profiles, Twitter and Google login options, and GIF search.
If you're a site moderator, you can now moderate comments on-to-go with an iPhone. Along with moderating by email, it's now easier to moderate wherever you are and to engage with your community of readers.
To get started, you will first need to be following your site on Disqus. Head over to any article on your website and click on your site's name at the top of the comments section to reveal the Community Profile.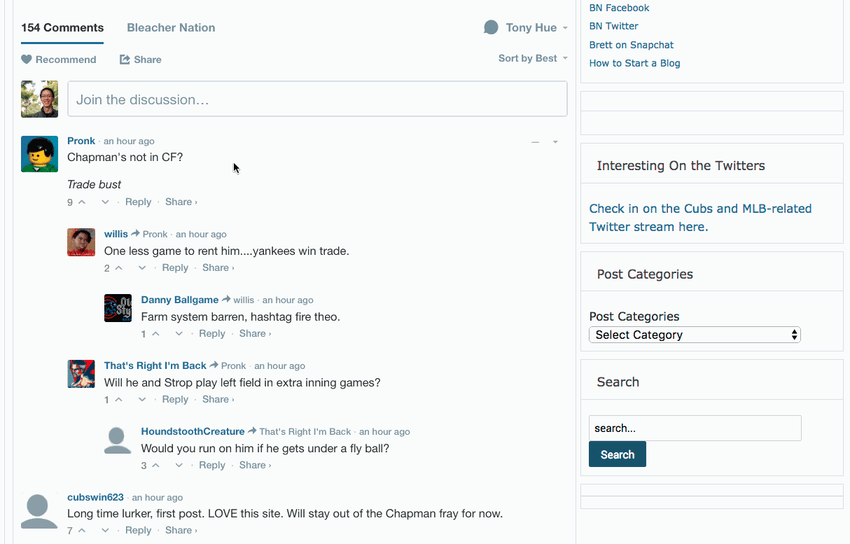 You should see a feed of recent active discussions from your site. From there, you can follow your community using the Follow button at the top.
Now that you're following your community on Disqus, download the Disqus iPhone app from the App Store. Login with your Disqus account or any of the social network login options if you've connected a Facebook, Twitter, or Google account previously.

When the app first loads, you'll be on your Home page which surfaces the latest trending discussions from communities and people you follow on Disqus.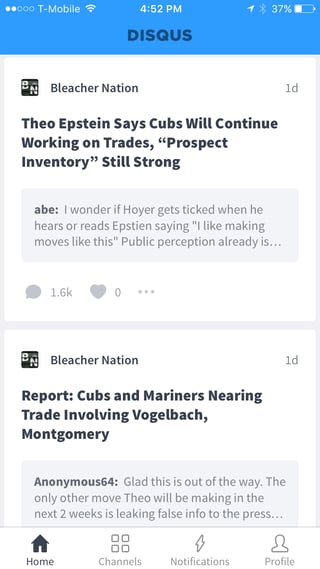 Jump to the Channels tab and find your site that you recently followed and select it.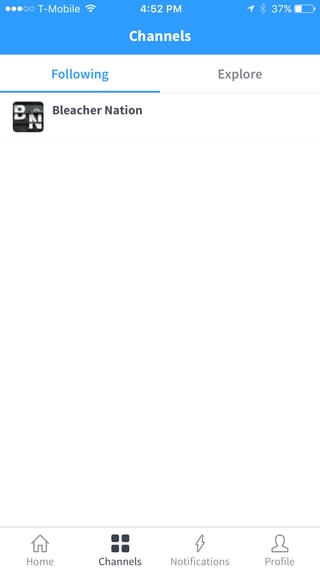 You'll find the site's profile page that lists the latest top discussions which you can visit and now, moderate directly within the comments.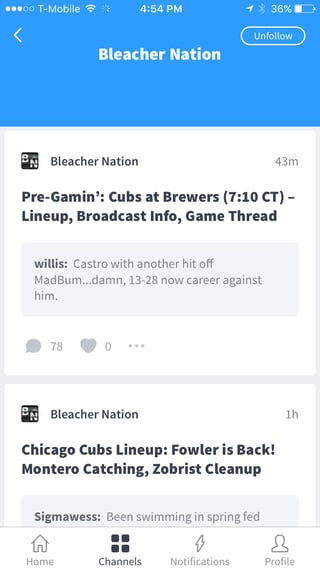 Anytime you find a comment you'd like to moderate, just tap-and-hold any comment or select the ellipsis icon to activate the menu of available moderation actions: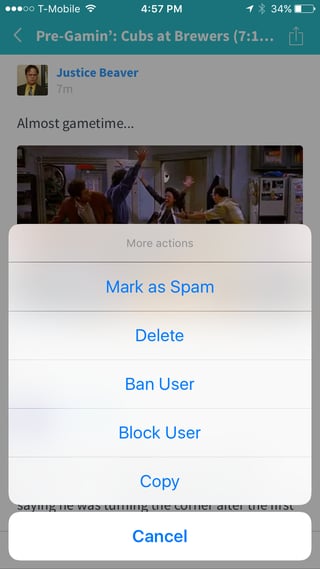 As a note, it's not currently possible to review recently flagged comments in Pending queue using the Disqus iPhone app. We're hoping to explore that in the future though so let us know how you'd like to see mobile moderation improving in the future.
That's it for now! I hope you found this guide useful for getting started with moderating comments on the Disqus iPhone app. Let me know if you have any questions or comments below.