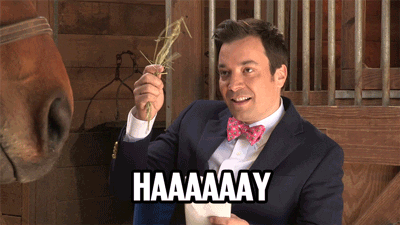 GIFs are all the rage right now, and their vast popularity comes as no surprise. The versatility of GIFs allows them to play an important role in everything from reacting to news online to storytelling through photojournalism. They are a great way to capture the attention of audiences quickly and effectively convey a message that resonates with others. GIFs also give us the opportunity to express our emotions when we're unable to in person.
We released our GIF Picker back in March and have enjoyed observing how GIFs are enriching the Disqus visitor experience, with thousands of GIFs used every day in Disqus comments. GIFs give our commenters the ability to express themselves in a new way and connect with others, enhancing meaningful online conversations.
GIFs are basically just a part of life now-- whether through texts with friends, shares on your newsfeed, email newsletters in your inbox, or browsing online articles… they are everywhere! Anyone that pays attention to GIFs knows that there is nothing more satisfying than finding one that perfectly reflects your current mood or response to something, and there really is no equivalent to the sense of relatability GIFs can bring.
If you haven't already, implementing GIFs into your content strategy is incredibly useful. Here are a few ways GIFs can work for you:
Integrate into your articles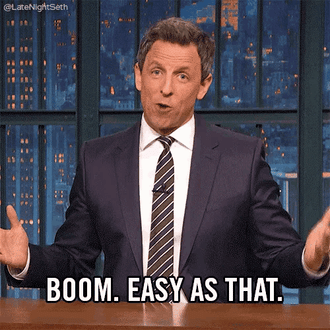 GIFs are easy to consume. They quickly catch the attention of a reader and can immediately be processed and understood, effectively getting your message across. This makes them super attractive to any brand trying to meet their audiences content needs. Currently, there are over 7 billion GIFs and stickers used by more than 500 million people daily on Giphy, one of the largest GIF search engines. Suffice it to say, people love their GIFs. Moreover, GIFs work on all devices! Since GIFs only last a few seconds, their file size is significantly smaller so the process of uploading them is faster compared to videos. This is also true for the process of loading them on a site, which is crucial in making sure your readers don't become impatient or frustrated waiting for the visual to appear.
However, all this being said, it's important to keep in mind that you should only use GIFs when they create value for your audience. I wouldn't recommend including a GIF if it doesn't add to the story you're telling, or if the message would be the same without the added media.
Tutorials and Guides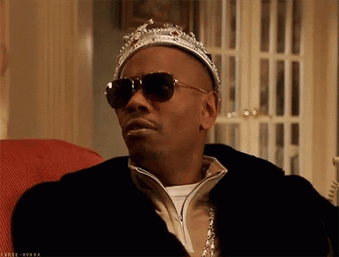 The human brain processes visuals 60,000 times faster than it can process text, which is why a lot of publishers utilize videos. However, while videos are a great addition to any content marketing plan, they can often be expensive. Making videos also requires a lot of time and resources, so they can be difficult to keep up with and consistently produce. Many publishers love the idea of using GIFs in their content strategy as they are more engaging than images but also easier to create compared to videos.
Visuals can be extremely useful when explaining to customers how a product works. For example, a software company can use GIFs to create walkthroughs for customers. GIFs can also help break down large pieces of information to make them more readable and memorable for your audience. The auto loop also increases the effectiveness of the message you're trying to convey.
Pro tip: If you're interested in creating your own GIFs, LICEcap is a free and easy-to-use tool.
Email Marketing Campaigns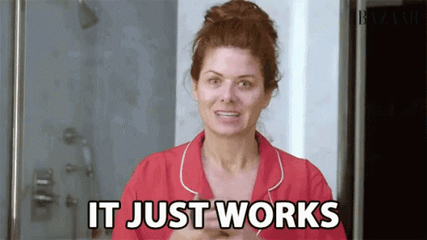 The goal of most email marketing campaigns is to effectively communicate your message while also increasing your engagement and conversion rates, and guess what? Content that contains GIFs proves to do just that! The repeating or looping nature of a well crafted GIF can be strangely hypnotic in ways that a regular linear video clip just can't be.
Looping, combined with the short duration of GIF clips, packs a 1-2 punch that draws your audience in. Your readers don't need to devote a lot of time or effort into consuming a GIF, compared with a video that often requires a click, volume, time, and the user's undivided attention. People only remember 20% of the text they read without visuals, which reminds us once again why visual power is more important than ever! In fact, an Experian study confirmed that emails with GIFs had much higher engagement than those with just text.
Social Media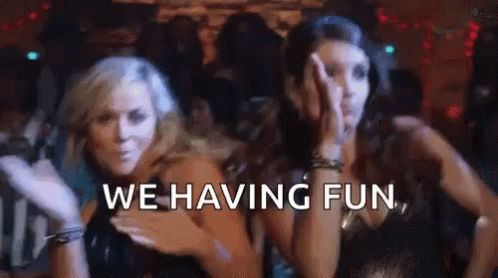 We all love to laugh and while business isn't always funny per say, that doesn't mean it can't be fun! GIFs can help to promote a new feature, service offered, or to share exclusive news. Whether you're releasing a new product or promoting an upcoming event, it's never a bad idea to use a GIF on social media to help build the hype. GIFs are always a good giggle and you have a better chance of readers remembering you and making an effort to revisit your site or social profile in the future if you can create a memorable experience for them. By incorporating GIFs in your social strategy, you are one step closer to connecting with your audience and building loyalty. Such campaigns on social media not only create a sense of trust, but they also promote humorous interactions that can help to forge meaningful relationships.
GIFs can also say a lot, very quickly. Complex feelings and emotions can be conveyed nonverbally in an instant, which is why they are so often used in threads. The integration of GIFs on some of the biggest social networks such as Facebook, Twitter, and Snapchat makes them even more accessible and is largely responsible for their revival and the ensuing increase in exposure and usage seen today. Another plus -- the impulse of sharing a GIF is instant, which is precious at a time where attention is harder than ever to keep.
What are some of your favorite GIFs? Show us in the comments below! ✍