Twitter's newest feature, Communities, is set to take on Facebook Groups, Reddit, and Discord as a viable method of creating semi-exclusive, interest-based conversations.
It's another big move for Twitter as it sets its eyes on becoming a platform for more purposeful community-building.
What are Twitter Communities?
Twitter Communities are supposed to make it easy to find other people interested in the same topic as you. Instead of tweeting to all of your followers, you only tweet to a community that has expressed interest in the subject.
However, it's not necessarily an exclusive club. While anybody can read the tweets being published within the community, only members are allowed to actively participate in the discussion. Each group has moderators to make sure the focus of the community stays on track and operates as a safe space.
So far, Twitter Communities have been created for people interested in astrology, dogs, skincare, and even weather disasters, with many more on the way.
Twitter Communities are still an experiment, and people can only join communities if they receive an invitation. But if the initial phase of the rollout is successful, what does it mean for the online conversation as a whole?
Twitter could soon become a platform that connects like-minded people - even more so than it already is - as well as a more generally pleasant place to virtually hang out with others.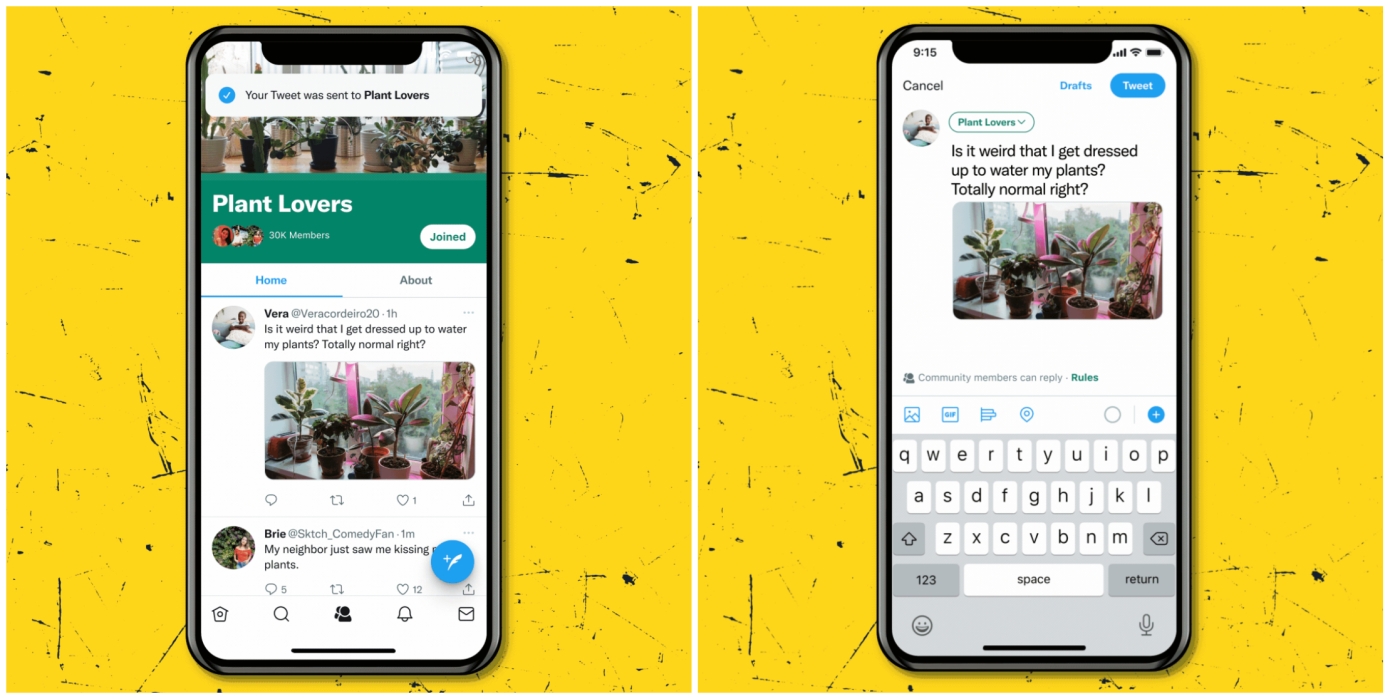 What makes Twitter Communities different from its competitors?
For Twitter Communities to be successful, it needs to stand out from its competitors, and the best way to stand out is to address Twitter's biggest problems: Trolls and misinformation.
You've probably seen it before - you search for a hashtag you're interested in and soon get lost in a web of tweets featuring spam or misinformation. Or, as happens much too often, a Twitter thread turns into harassment from strangers.
Anyone with even a moderate following can be subject to Twitter trolls, which makes it a huge drawback for many people.
Twitter Communities could possibly fix all of this. Each community has its own moderators to ensure productive and fun conversations.
According to Twitter, "With Communities, moderators pick the focus, create the Community rules, and invite the people who will make it a great place for conversation. Think of Communities as places created for conversation where the vibe and tone are set by people who share the same interests and want to have relevant conversations."
Should publishers consider using Twitter Communities?
Even though Twitter Communities are still new, publishers can still determine if this is an avenue for them and make their own Community.
It's not a coincidence that Twitter released Communities a week after it announced Super Follows. Twitter is doubling down on its attempt to attract creators by building the features that creators want. Super Follows lets people earn a monthly income from the conversations they create, similar to platforms like Patreon where participants pay for a monthly subscription to receive exclusive content from their favorite creators.
And Twitter isn't planning on stopping there. "As we roll out further, we hope to include Spaces, newsletters, and other Twitter features as potential bonus content," explained the social media platform.
There's a huge audience for publishers to tap into via Twitter - 206 million monetizable daily active users worldwide. Twitter is creating huge potential for creators to monetize their content on the platform.
But this all depends on if Twitter Communities and Super Follows prove to be successful features. Does anyone remember Fleets? The short video feature was supposed to rival Instagram Stories and Snapchat but was removed from Twitter after less than a year.
Maybe it's too soon to say if the latest Twitter features will become key platforms for publishers, but if you're already using Twitter to reach your audience, it would be a mistake to not take advantage of Communities and Super Follows and begin experimenting with ways to make both features useful towards your ends.
Becoming an early adopter could lead to having a stronghold on your niche and being a go-to person on Twitter about your subject matter.
Even if you decide that creating a community is not something you want to do, you can still get invited to relevant communities to meet people that could be interested in your content.
To join or not to join?
Twitter has always been a great place to reach new audiences, but high-quality content can often get lost in the shuffle. With features like Communities and Super Follows, you can single out your most engaged followers and keep them involved without fear of trolls.
Twitter is rolling out features to incentivize publishers to use their platform, and it may become a huge market for publishers and creators alike. If you and your followers already like and use Twitter, then keep the momentum going by using Communities and Super Follows.
If Twitter isn't currently on your radar, then it could be difficult to convince yourself to join yet another platform. Keep an eye out for developments and see how publishers are faring with the latest features. You may notice a gap that you could fill and decide that it's worth the effort to build a community on Twitter....or not. It's worth a shot!
Will you be one of the publishers using Twitter Communities?
Let us know in the comments!