2020 has arrived, and yet we still catch ourselves thinking twenty years ago was 1980! Not only has so much changed in the last 20 years, especially with all of the exciting new tech that has emerged, but a lot has changed in the last year alone too. From the rise of new social platforms to the widespread growth of podcasts, to better optimizing voice assistants for search, digital publishers everywhere have been busy in 2019. And while the digital landscape we live in is ever-changing, it's also important to appreciate these advances as they create new opportunities to evolve and grow.
Here at Disqus, we're always aiming to provide our publishers and commenters with the best tools to connect, communicate, and build strong relationships, but we couldn't do it without all of you. To our veteran commenters and publishers, thank you for being a huge part of Disqus, and to our newbies, welcome! Whether you've been with us for years or just joined us recently, we want to make sure you know about all of the great tools we've worked on over the past year and how to best utilize them to work for you. 🔧 So, let's jump in!
Custom Reactions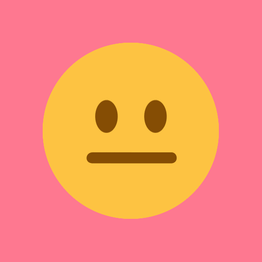 With over 70 million reactions posted within the year following the release of Reactions, we wanted to offer you all a little more creativity and control. With Custom Reactions, publishers can personalize their reactions to match the look and feel of their site or a specific article. Moreover, publishers can upload GIFs in addition to simple static images. The uploaded reactions will then be available in the Reactions dropdown menu in the admin panel. All publishers need to do is create a name for each Reaction, and publish it to their site!
Star Ratings
Star Ratings allows another opportunity for audience engagement, providing readers with an easy means of actively participating in any conversation! On average, readers that are actively engaged consume about 4x more content than passive readers, which is why we focused on converting more passive readers into active participants. This change results in more time on-site, direct traffic, and audience loyalty. Audience feedback can also help publishers more easily understand how valuable their content is, and they can later grow and improve content offerings over time. Star Ratings opens up a dialogue between publishers and commenters, as responding to reviews and ratings drives engagement and demonstrates that you value reader feedback, whether it's good or bad. 🌟
GIF Picker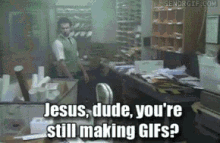 If you've been following our blog for a while now, you've probably noticed how much we love GIFs! Back in March 2019, we partnered with Giphy to integrate a GIF library into Disqus! GIFs are an easy, fun, and low-effort way for readers to engage with their favorite sites and publishers. We also chose to limit the library of available GIFs to only SFW content! 🚫 Publishers now have 3 settings options for media in comments on their sites: allow all media, allowing media exclusively from GIF Picker, or disable media entirely. So, if you're a publisher that doesn't allow media in the comments today, enabling media through our GIF picker can help increase engagement while keeping content appropriate for your audience-- a double whammy!
Text formatting options

Although Disqus already supported HTML tags to format text within comments, one of the first changes we made at the start of 2019 was to make formatting options more visible and accessible to users and easier to use with simple one-click options. Formatting options include, bold, italic, underline, strikethrough, anchor link, spoiler tag (a fan favorite), syntax highlighting for coding languages, and quotes. 🤩
2019 was filled with creativity, new projects, new team members, and even new social platforms. Going into 2020, we're dedicated to bringing you fun and new ways to build engagement! As we start the new year, we would love to hear about any feedback you have so far or ideas for new features you would like to see from Disqus. Share in the comments below! 🍾